Project
Goals
Clean and sophisticated. That was the look Gulfshore Life Media was going for as the publisher embarked on a website redesign project for Gulfshore Life and Gulfshore Business, two popular lifestyle magazines in Southwest Florida. As the region's cultural filter, Gulfshore Life and Gulfshore Business attract an affluent audience that appreciates award-winning journalism focused on the people, ideas, and businesses in Southwest Florida.
In addition to a more upscale design, Digital Media Manager Justin Paprocki was looking for a new content management system (CMS) that would be easier to use. He came to Web Publisher PRO looking to convert the websites for Gulfshore Life and Gulfshore Business to the WordPress platform, understanding that WordPress would offer the greatest level of flexibility and security, and that it would be easy for his publication to make website updates, should their needs change in the future.
Project
Solutions
The team at Gulfshore Life was highly involved in every phase of the website redesign process, coming to the table with a list of features they wanted to see on their new website. Our job was to implement those features, and come up with a few surprises along the way that would take their ideas to the next level.
During the design phase, we provided the Gulfshore Life team with drafts of key pages and other new features being added to their websites, keeping the designs more in line with what Gulfshore Life is as a brand.
The conversion process to WordPress went smoothly, and we were able to launch newly-redesigned versions of Gulfshore Life and Gulfshore Business that reflect each publication's aesthetic. Gulfshore Life's website was designed with clean lines to fit the brand, while Gulfshore Business was designed with a more modern look, similar to its sister publication, but also distinct.
FROM
THE CLIENT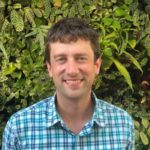 Justin Paprocki
Digital Media Manager
"Web Publisher PRO was readily available to answer questions and keep us updated on progress. They spelled out how the process would work each step of the way. During the design phase, we were impressed with the vision the designer presented after just a few conversations. It was nice knowing we could trust them with the design and not have to do a lot of heavy lifting on our own."